Windows 10 offers several innovative features, and although some are hidden, you'll want to check these out.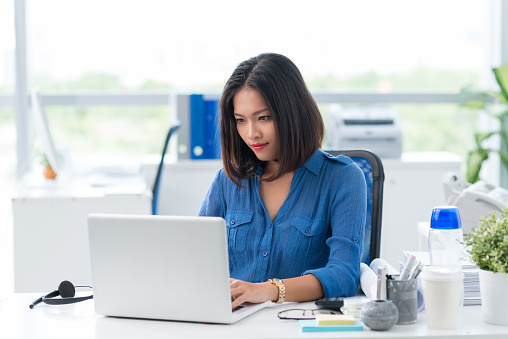 Take advantage of these tips, tricks and hidden features that help you get more from the system that offers you efficiency, organization, and an all-around convenient interface:
Activate Cortana to Help Make Your Life a Little Easier
Cortana has made a leap from the Windows Phone to the Windows 10 PC, and now you'll be able to enjoy her company with help navigating your device. To receive personalized help from your new cost-effective personal assistant, here are some steps to take:
Click the search field in the taskbar,
Select settings from the list, and
Enable Cortana to give suggestions, ideas, reminders, alerts, and more.
Of course you'll need a microphone in order for Cortana to be able to hear your requests, but the more she knows about you, the more she will be able to help you retrieve files, search weather, travel, and all-around navigate throughout your PC.
Set Reminders: Cortana will deliver reminders when you say or type "Remind me to…" which will then require you to enter a time or location. You could also skip this step by simply saying or typing what you wish the reminder to be.
Save Locations: Enter common locations you frequently travel and Cortana will retrieve directions and traffic information for you. You can add the locations in the Notebook menu and through the "About Me" option.
Get Directions: Searching for locations becomes rather easy with Cortana. Asking questions such as "Where is the nearest mall?" or "How long will it take me to travel to New York?" prompts fast responses.
If privacy is a concern of yours, you can always download programs to secure your privacy settings, such as Windows10 Spy Disabler and AntiSpy.
Personalize Your Start Menu
You have the power to personalize when it comes to your Windows 10 start menu. From here, you can pin or remove apps and programs, move and regroup tiles, or even resize your start menu to suit your personal preference.
You can also resize your tiles. It's a matter of simply right-clicking the tile and selecting resize to alter the dimensions. If you're a person who despises the new tiles interface, you can always right-click and select uninstall to erase them, or unpin to simply hide them.
To add an app to your start menu; right-click and select "Pin to Start".
Resizing your Start Menu: Whether you prefer your Start Menu to take up your whole desktop, or want it to stay small in the corner, simply drag the corner in or out.
Adjust Live Tiles: Control which interactive tiles you have in your Start Menu by right-clicking the tile and choosing whether you want to unpin the tile or resize to your liking.
Have All-App Access: The ability to have all of your apps contained in one place becomes beneficial, you can click the "All Apps" option for an ease of access.
Change your start menu color: If you're tired of the regular Start Menu appearance and want something a little more creative, choose Settings and then Personalization. From there, you will select color and choose from an array of options.
Cast Photos, Audio & Videos to Your TV
You can cast media in Edge, such as audio, photos, and videos to any Miracast or DLNA capable devices on your network. YouTube and Pandora are often used but any copy-protected media, such as Netflix, won't work.
In order to cast your media, you must initiate remote Playback from the Movie & TV app; from the now-playing screen, you hit the "Cast to Devices" option at the bottom of the screen and proceed to select the device you wish to stream to.
The Movie & TV app screen will then become black but you can control the remote Playback with "Now Playing" controls at the bottom. To disconnect, click "Cast to Devices" and click Disconnect.
Discover with Find My Device
Take advantage of the new Windows 10 update with the Find My Device option. No longer for just smartphones and tablets, now you can locate your desktop or laptop. Find My Device saves your device's locations periodically, although it does not offer remote lock or wipe capabilities yet, you can find the exact location where the device was last online.
This option is turned off by default, but in order to activate it, there are a couple steps to follow:
Switch on the Master location setting,
Sign in with a Microsoft account set to Administrator,
Navigate Start – Settings – Update & Security – Find My Device,
Select the Change button,
Choose "On" when the "Save my device's location periodically" option pops up.
The information will be stored into the cloud periodically, and if you happen to misplace your device, it will be as simple as following these steps:
Log-in to account.microsoft.com/devices,
Select "Find My Device",
Find your device on the given Map location.
Find out more about Windows 10 and whether or not it's the right choice for you. Contact QualityIP at (330) 931-4141 or email us at i[email protected] to discuss your information technology needs.