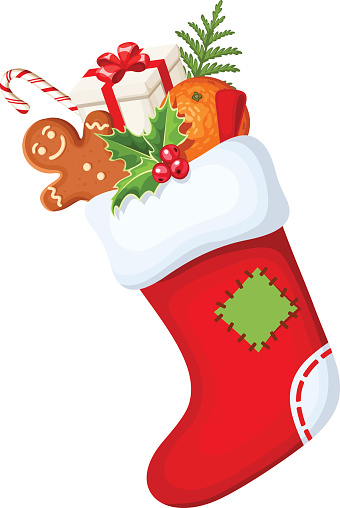 Hackers and cybercriminals make it clear that privacy and security are major concerns in modern day living. This holiday season, instead of worrying about security threats and what hackers are up to, think about how to protect your privacy and keep important information secure. Take a look at this list of the top 5 gift ideas for those privacy-concerned individuals, or even for your own wish-list:
Hack Blocking Wallets, Cases, and Watches
Cybercriminals don't actually need to get their hands on your credit cards, smartphone, or identification in order to steal your information. Hackers are able to collect your information remotely, without you ever knowing. RFID readers are used to hack your information just by getting close enough to pick up transmitted data. The data is intercepted from information passing through your devices as you use them.
Shield wallets and pouches are perfect for protection from these risks. They protect everything inside, including your license, passport, I.D, cell phone and even car keys from being scanned by RFID readers. This product is available in a range of sizes and styles, with removable wrist straps, extra pockets and ample credit card slots amongst the features. With so many to choose from, finding one in the right budget is no trouble at all.
Portable Privacy Stick
A portable privacy stick is a must have for anyone who uses public computers. This handy gadget is compact enough to fit comfortably in your pocket, yet has the power to protect online deviants from electronically spying on you. This is a great gift idea for anyone as it is simple to use, requiring only to be plugged into the computer, and then the device rebooted.
Peephole Camera
A motion-censored peephole camera is perfect for almost anyone, whether they live in a large, full household or live alone. This camera allows the residents of the home to keep a careful watch on who is coming and going from the property, capturing video of anyone who approaches the home. The 3″ display screen means that viewers are able to see who's there without the visitor even knowing, storing footage on a standard micro SD card for review at a later date.
At around $160, the peephole camera is one of the priciest gifts to make the list, but you cannot put a cost on the safety and security of your loved ones.
Fireproof Security Box
Physical security is just as important as digital security, so a fireproof security box is a perfect choice for your security concerned friends or relatives. A security box is the perfect size to be tucked away under a bed, or in a closet, but big enough to protect your most important documents and items.
Important documents such as identification, passport, marriage license and paperwork containing sensitive information can be stored in there, conveniently placed together in the event of an emergency.
Secret Video Recorders
For frequent travelers or untrusting individuals, a secret video recorder could be the perfect gift. These innovative gadgets conceal a video recorder in everyday objects so intruders are not even aware they are being videotaped. These hidden cameras are critical in the event of a break-in, recording important evidence for law enforcement.
They also provide peace of mind to anyone concerned trouble is amuck in the neighborhood, providing homeowners the opportunity to observe what is happening around the home. The video is stored on a micro SD card, allowing it to store footage even on the go.
BONUS: A Stocking Stuffer – Security ID Protection Camouflage Tape
No holiday is complete without a few little treasures tucked into the stocking, and security ID protection camouflage tape is perfect for just that. This tape set is perfect for concealing account numbers and personal information. This is ideal when used with a paper shredder to ensure all sensitive data is destroyed and unrecoverable.
Discover the best gifts for the privacy lover on your list. Contact QualityIP at (330) 931-4141 or email us at [email protected] to learn more about the latest security solutions. We provide managed IT services wherein we handle everything, including safeguarding against threats, for a flat-rate monthly fee.