Clipboard creator works in Microsoft applications to give you an easier way organize the information you've copied and pasted, but it can also be used to clean up and straighten out your Inbox too. Let the top IT company in Akron explain how: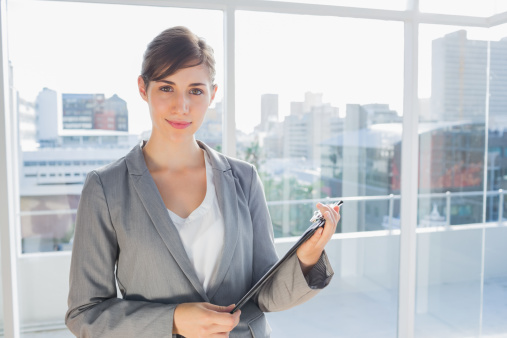 When you think about all the information that you receive on a daily basis, it can be overwhelming for anyone to organize. Sensitive data comes in from emails, company meetings, tasks, and through company websites. Clipboard email creator was made so you could capture all that information, and then convert it to a different format that you won't lose track of. It can be done in Microsoft Documents, or it can be done in Outlook too.
Make the Arrangements
You may be used to the Clipboard creating Office documents that can help you copy and arrange related information from multiple sources in an organized way. But you can use this same feature with Outlook by hitting Control + K when you're in the Clipboard. You can take the information and turn it into a message you can categorize or send to a colleague, or save a contact that you can easily find or reference later on.
Works with Different Formats
Sometimes the formatting of information ends up causing confusion if you're trying to manipulate it via copy and paste. The Clipboard makes it easier to maintain the format, so less is lost in translation. It tracks the source of where the information is coming from, so if you're copying cells over from Excel, you won't have to re-enter the information so it's easier to read.
Be Selective
You probably copy and paste information all day, every day. Clipboard allows you to keep track of everything you've copied and pasted so that you can be selective about what gets put into a potential email and what stays out. The more you practice this, the better you'll get at keeping the relevant information in the same places.
Avoid Scheduling Mishaps
Anything formal within your business will likely already have an official invite that will show up on your main page with alerts so you don't miss it. But there are plenty of events that are much more casual. Even informal meetings and duties need to be on your calendar, so use Clipboard to quickly create scheduling updates that you can then use to plan your day.
Clarifies Your Processes
When you learn how to use it correctly, Clipboard can make it easier to see where you've been making mistakes. The more you develop your system of organizing names, numbers and updates, the more routine it will be to copy, transfer and then find it all later either in your Inbox or in your documents.
Saving time is not the best feature of Clipboard. The best feature is that you won't delete an important piece if information or miss your next meeting. But the extra time can also let you be more productive. QualityIP is the trusted choice when it comes to staying ahead of technology developments and can provide you with tips, tricks and news. Contact us at (330) 931-4141 or send us an email at [email protected] for more information.