Keyboard shortcuts can help you feel more efficient by shaving off a few seconds on everyday computer tasks, but the sheer amount can be overwhelming to users.
Master these 6 and go from there.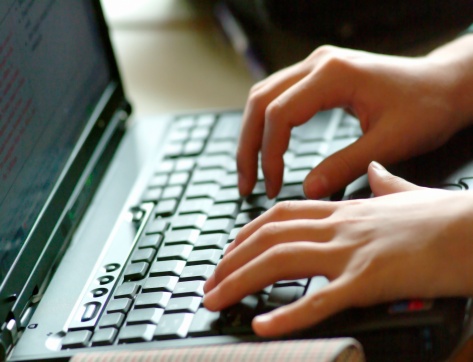 Have you ever found it easier to hit control + C instead of right clicking and selecting Copy? If so, you know how helpful keyboard shortcuts can be. Mouse pads can be jumpy and touchscreens can be imprecise, but the shortcut combinations are there to subvert those hassles. Despite the fact that it's almost impossible to memorize them all, you can learn the ones that come up more often than not.
Forwards and Backwards on a Website: Control + Left (or Right) Arrow
This command is what saves you from hitting the back and forth arrows on your browser. Instead of taking your fingers off the keys to finding the back button, just hit this key combo to go back to the last page or to catapult forward to the next in line. Also, you can also split your screen if you're using Windows by hitting the Windows + Left (or Right) arrow. This way you can see two separate screens of information side-by-side.
Plain Text: Control + Shift + V
When composing an email or creating a working document, you may want to cite information from a web page. Instead of taking the time to format after you copy or paste, you can use this command to paste as plain text.
Restore Your Last Tab: Control + W
Opening up 30 tabs may be necessary, but it can also make it harder to figure out where everything is located on the screen. If you're trying to reduce the number of tabs and accidentally close something you need, only use this command to restore the last tab.
Locking Your Screen: Windows + L
Information is becoming more and more valuable, and open screens make that information there for the taking. As regulations increase and fines go up for breaking privacy rules, get in the habit of always locking up your screen no matter how long you step away from your desk.
Bookmark a Webpage: Control + D
Web pages can be difficult to find sometimes, so don't spend unnecessary searching after you've found them. This command lets you name the bookmark and store it in a specific folder so you don't lose it. If you need to find your list of bookmarks, hit Control + Shift + B.
Send an Outlook Email: Alt + S
One of the most popular things you'll do all day, this lets you send multiple emails faster. Once you're in the zone, you're not going to want your hands to be off the keys for even one second.
These are simple but common ways to cut down on your workload. Want more shortcuts? Use this cheat sheet if you need more commands than those listed here.
QualityIP is the trusted choice of IT companies in Cleveland when it comes to staying ahead of technology developments and can provide you with tips, tricks and news. Contact us at (330) 931-4141 or send us an email at [email protected] for more information.