With 60 billion emails being sent out a day, it should come as no surprise that not all of them are legitimate messages. Find out more about the story behind the spam, and what you can do to stop yourself from becoming a victim.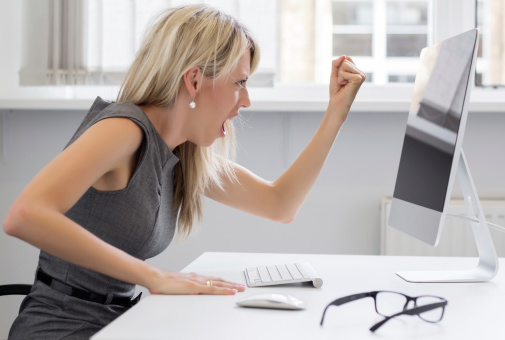 You may see spam as an annoyance rather than a danger, but that attitude has led to trouble for a lot of business owners. While most spammers are companies or individuals trying to get you interested in a genuine product or service (however obnoxious their tactics are), there are some that are lurking behind those emails with more sinister intentions.
It's What's Inside that Counts
The fact that a company obtained a company email address does not immediately open you up to threats, but interacting with something they send might expose a computer to all kinds of vulnerabilities. Malware is often included in their attachments, which could be disguised as a Word Document containing research or just an interesting meme. Typically the malware will then be used to spy on information or hold data hostage. Business employees should never open anything from someone they don't know, and even exercise extreme caution with forwarded emails from those they do. Sometimes people genuinely don't realize that they're sending a dangerous message. Anything that asks you for personal or revelatory details needs to be discarded immediately.
How Spammers Think
It's often necessary to think about how malicious spammers go about conducting their business. Claiming to be a Nigerian prince worked on many, as did request information when disguised as a major corporation like PayPal. You may not know the next spammer technique because it hasn't even been invented yet. And it's Americans who generate more spam than any other country, with almost 25% being sent out from the US. You may get a carefully worded, thoughtful email that is just malware lying in wait. Spammers also know that employees are liable to become tired and less attentive towards the end of the day. Perhaps they were waiting on a document that happens to resemble what a spammer sent. It just takes one mistake to bring down a business.
Helpful Tips
Hopefully, you already have spam filters set up, and you should be checking periodically to determine how well it's doing when it comes to keeping your business safe. This also gives you a chance to redirect the legitimate emails you do want. Gmail does an excellent job and spotting and stopping spam, and is often used in tech-based companies. The best bet is to discard emails immediately, without clicking on them. Educate your employees and remind them of the dangers of spam. Also, should you get the urge to threaten the person who spammed you, you should take a walk instead. Threats can lead you into some dangerous legal territory, so spam is best left alone.
These tips may sound simple enough, but employees at every level are still apt to make mistakes. QualityIP is the trusted choice when it comes to staying ahead of the latest regulatory changes and can provide you with tips, tricks, and news. Contact us at (330) 931-4141 or send us an email at [email protected] for more information.
Save