We all know that there are millions of free apps available for download for both Apple and Android devices. That's great when looking for helpful assistants and entertaining games, but just because they are free, doesn't mean they don't come with a price. That price just might be your privacy!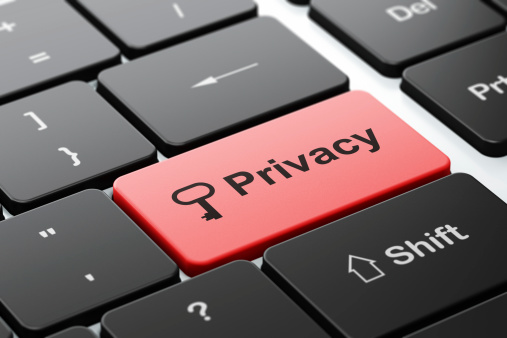 Listed below are 7 apps that, according to the PrivacyGrade, are low scoring and users should think twice before installing them onto their devices:
Words with Friends
This popular game has been scored a D by PrivacyGrade, and although it is a wonderfully fun way to brush up on vocabulary skills, there are many privacy concerns associated with using the app. Not only does the app include several advertising libraries, but it uses the "use phone status and identity" permission to provide information to advertisers, including your phone number, carrier information, signal strength, and more. It also uses the "location" permission to deliver you local advertisements.
Draw Something Free
This free app is a fun version of Pictionary that can be played with friends. Because it is from the same developer as the aforementioned Words with Friends, it has many of the same privacy concerns, and for these reasons has also been scored a D by PrivacyGuard.
GO Locker
This app is a screen lock for your phone that boasts to be more secure and smarter than any devices built in lock. Because of these added capabilities, it requires a lot of information, and requires permission on just about everything from your location details to granting the app permission to read your text messages, effectively earning their D score.
GO Weather Forecasts and Widgets
Another GO app that has earned a D grade. The same developer as the GO Locker brings you this weather and forecasting app. This app has the same concern over requiring endless permissions and providing your details to other app stores. A little background research has revealed that essentially any app associated with GO suffers the same privacy concerns and should all be steered clear of.
Angry Birds
This beloved bird launching game scores slightly better than some of the aforementioned apps, but still has a concerning grade on PrivacyGuard of C. This game has had more than 2 billion downloads since the initial release in 2009, and it as well as the many spin offs and sequels have not fared well in regards to privacy. Most of the Angry Bird apps have several targeted libraries that grab phone identity information including your signal, phone call logs, device ID and number, and carrier details.
My Talking Tom
Another app with a PrivacyGuard score of D is My Talking Tom, hugely popular with children. It is a harmless little app where users can adopt and care for a kitten, but in actuality, it is a privacy nightmare. This app not only has 8 targeted ad libraries, but in addition, requires your phone's identity information. And even more concerning, because it is a simple children's app, it sends advertisers audio from the microphone on the device.
Camera360 Ultimate
Camera360 Ultimate is an app that promises its users exclusive filters, more camera modes, facial recognition, free cloud storage and a slew of other fantastic features to take the typical camera app to the next level. Although the app does not include any ad targeting libraries, it still has a Privacy Guard score of D because of other privacy related shortcomings.
The app demands a lot of user information and also has the Baidu search engine library built in. Consumers may wonder why a Chinese search engine needs the ability to turn Wi-Fi connectivity on and off. In addition to this all in app purchases are powered by Alipay, a Chinese payment system that may not be ideal.
Discover other apps that might be leaving your privacy at risk. Contact QualityIP at (330) 931-4141 or send us an email: [email protected] for more information.