Cloud computing is one of the most popular technologies, especially in the business world. But people who are unfamiliar with the concept of using "the cloud" may find the idea intimidating or confusing. In layman's terms, cloud computing is basically just moving your data from your hard drive so you access it via the internet instead of from a physical location at your office. It's convenient and fairly easy to implement – but it's also not for everyone. If you're hesitant to use the cloud, here are some things to consider before you make the big move.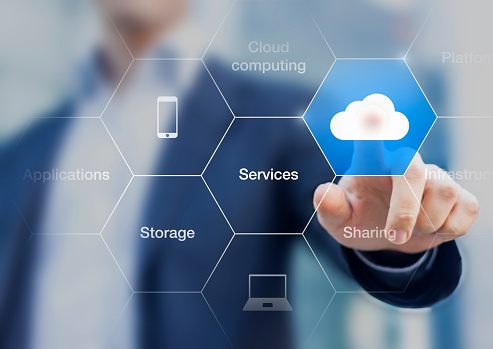 You Can't See or Touch the Cloud
No matter how hard you try, you will never be able to physically see or touch the internet. When you access your cloud information, you'll do so in a similar way to how you access the data now. But you may be turned off by the idea of storing our information "out there" – and that's okay. If physical, onsite storage is important to you, stick with what you've got. After all, those flashing lights can be reassuring sometimes.
You Don't Mind the Expense
In general, cloud computing is less expensive than onsite data storage. When you have your own server, you'll have to pay for the hardware, the backups, and the maintenance it requires. Generally, cloud services are a flat fee with no "hidden" costs or regular maintenance expenses. However, cloud storage can be somewhat unreliable at times. Rarely, you may have difficulty accessing your data, and a faulty internet connection can shut access down until the connection is repaired. If these negatives outweigh the extra expense of housing your own server, then forget about moving to the cloud for now.
You Need Custom On-Premise Applications
There are tons of cloud applications available, and custom applications are easily developed. These are called Software as a Service (Saas), and you'll usually pay on a subscription basis. The downside, however, is that the customization is fairly limited, and many other companies are often using the same application. If you require more specifically customizable applications or use intricate software to gain a competitive edge over your competitors, then SaaS probably isn't ideal for your company.
It Seems Insecure
If you're worried that cloud storage is less secure than onsite data storage, then you're partly right. In general, your data is quite secure when you're using the cloud. Usually, cloud services use the latest encryption methods and security measures to ensure your data is safely stored where no one can reach it but you. But like all aspects of technology, these security measures sometimes fail. It's rare, but it happens. If you're a new business or operating on a limited budget, the cloud may actually be safer than the current security measures you have in place. If you're a larger company that deals with sensitive or classified information, however, you might need additional security onsite.
A move to the cloud may be inevitable for your accounting processes, but on-premise solutions are certainly still an option for most companies. One notable exception is any company that utilizes an accounting firm that only works with cloud computing. According to the AICPA, more and more accounting firms are making the switch. If your company uses or plans to use one of these accounting services in the future, a move to the cloud may need to happen sooner rather than later.
QualityIP is the trusted choice when it comes to staying ahead of the latest information technology tips, tricks, and news. Contact us at (330) 931-4141 or send us an email at [email protected] for more information.