Hackers go after money, information, elections — and even evidence. Learn more about how one police department lost 8 years worth of information all because of one idle click of a mouse.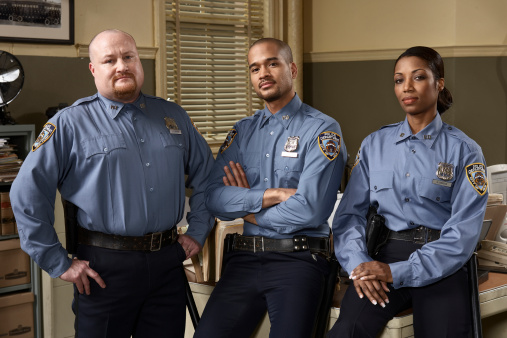 The more of our lives we put on a computer, the more valuable that computer becomes. Police departments across America store information about crimes on computers, making them huge targets for cyber criminals with all kinds of agendas. The Police Department in Cockrell Hill, TX has unfortunately learned this lesson the hard way.
8 Years, Gone in a Flash
The force was obliged to admit they lost 8 years worth of evidence via press release. Someone installed ransomware on their server at the end of 2016 and requested $4,000 in exchange for unlocking the data. Instead of paying the ransom, it was decided that the files should be wiped and restored — except they weren't able to restore most of the information. Once the department knew there was a problem, the affected server was taken offline. They believe this ensured the virus was contained to one area, and they do not believe the information was moved to an external server controlled by the hackers. Despite their proactive precautions, though, gone were years worth of videos, photos, and reports that corroborated eyewitness testimonies and linked criminals to various misdeeds.
Ramifications of Ransomware
While the press release was inevitable to stress the fact that no crucial data had been lost, the statement seems it was said solely to calm the public's fears. Any information can be vital in cases that are reopened, or in future cases that may occur. It's up to the police to keep that data safe, so they have all the tools they need to prevent crime. Their security was taken down by a Spam email that made its way to an employee disguised as a legitimate work email. This is a relatively common tactic used by hackers, and clearly an effective one in this case. Ransomware has been known to strike wherever computers may be with techniques becoming more advanced, as the public catches on to different kinds of scams.
Change Is in the Air
It's no secret that those employed by local and state governments are often the last group to get the security updates and training they so desperately need. When police officers are so focused on catching people red-handed, it can be difficult for them to understand what's going on behind a very dark and often dangerous web of wires, satellites, and keyboards. However, without more awareness and resources brought to the matter, then it's likely these problems will continue. When it comes to protecting digital evidence, all organizations need to understand the importance and fragility of cyber safety to avoid potential disasters. Between measures like classes and encryption, both the police and the public can rest easier when it comes to keeping evidence under lock and key.
When it comes to IT companies in Akron, QualityIP is the trusted choice when it comes to staying ahead of the latest technology changes and can provide you with tips, tricks, and news. Contact us at (330) 931-4141 or send us an email at [email protected] for more information.
Save