Four ways businesses can profit from digital transformation.
Digital transformation allows SMBs to rub elbows with the large businesses they could one day become. However, many SMBs don't have an honest game plan when it comes to taking advantage of a digital transformation. With this being said, here's a look at four ways SMBs can profit from a digital transformation.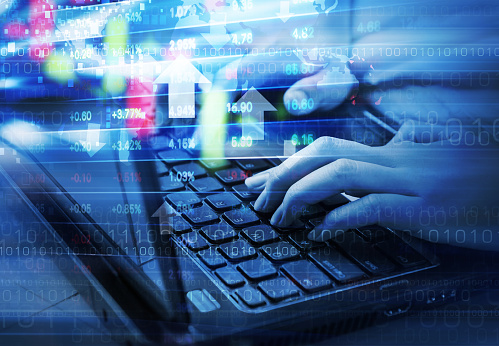 Adaptive IT – Given how much the market changes, you're going to have to move rather quickly in the event of a transition. Thankfully, services such as productivity through the cloud and the virtualization of server-based applications allow businesses to respond to an opportunity (or threat) almost immediately.
Basic Methods for Backing Up Data – When it comes to the ever-changing market, you're going to need to back up your business data to compete. Although many assume that backing up data may be too complex or too expensive, cloud storage has made it possible to cater to any business needs in terms of storage and assistance. By removing the high costs and complexity commonly associated with data storage, SMBs (utilizing cloud storage or server-based applications) can have a shot when it comes to competing with large businesses.
Scalable Storage for Data – When you begin learning how to utilize digital business to your benefit, you'll notice that there's quite a bit more storage available than you thought. Thankfully, there are plenty of data storage programs that allow you to scale how your business manages and stores information to fit your needs. These methods of data storage also allow businesses to seamlessly adapt to the workflow they are currently receiving (regardless of how business is going).
Data Protection – Once you have your digital business practices up to par, you'll need to consider how your IT is going to protect your business information. To begin, you'll need to make sure that your business is running current, up-to-date software on all devices. For example, if you're using Windows on your PCs and devices, Microsoft Enterprise Mobility Suite allows you to manage many devices from one service. To make matters even better for employees, the program can keep corporate data and personal data separate. This allows employees to get work accomplished from many different locations (without compromising any security).
Considering the information above, it's important to take advantage of every opportunity when it comes to profiting from a digital transformation. Thankfully, QualityIP is the trusted choice when it comes to staying ahead of the latest information technology tips, tricks and news. Contact us at (330) 931-4141 or send us an email at [email protected] for more information.
Save