Cisco is the creator of the world's leading infrastructure software. The Cisco IOS (internetwork operating system) is the software that runs the majority of the routers, switches, internetworking platforms and telecommunications networks on earth.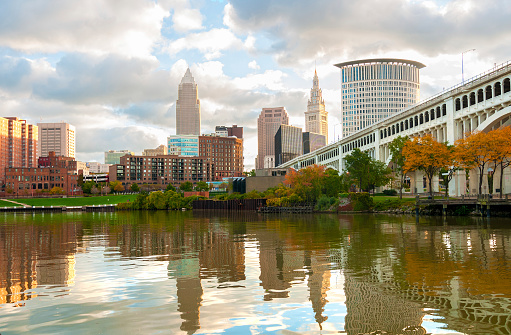 Cisco IOS is a platform that is built for you to be able to multitask. This is software that you likely use every day and don't even know it. Cisco IOS allows you to utilize the full scope of your IT hardware by linking things like your desktop, smart-phone, or tablet to the outside world.
But managing your Cisco IOS is not a simple thing to do. It is a complicated, multi-layered platform. It takes IT professionals to manage Cisco IOS. That's why having an IT company in Cleveland, like QualityIP, on board that understands all of the intricacies of Cisco IOS is vitally important to your business. After all, if something goes wrong with your Cisco IOS, your business won't be able to operate effectively at all! On top of the looming specter of possible IOS failure, there are the consistent maintenance releases, patches, updates, and upgrades that are necessary to implement if your Cisco IOS will perform optimally for you.
Let's face it, there is nothing more frustrating than having a router quit on you in the middle of a big project. It could cost you the profit from the job, and even the client. That's not good for anyone. Having an IT company in Cleveland that is on your side is an essential ingredient in keeping this type of issue from becoming a big problem in the first place.
QualityIP is proud to serve companies just like yours all across the region. We have the skills and the Cisco IOS background to keep your company on the right IT track. In addition to expertise, QualityIP offers the following Cisco authorized programs (and more) to keep you running like the well-oiled business machine that you are.
Cisco Smart Net Total Care Service
Cisco Smart Bonding B2B
Cisco Smart Call Home
Cisco Total Care
Most business owners don't want to think about their Cisco IOS software. We understand that! That's why we do the hard work for you. We know that you don't really want to know what the difference is between updates and upgrades, don't want to stress over coverage flexibility, and don't want to deal with confusion over IOS availability.
QualityIP can handle all of these headaches by efficiently managing your Cisco IOS for you. We have had great success in serving customers just like you with Cisco IOS needs just like yours.
You need a solid Cisco IOS authorized IT management team to support your business. So pick up the phone and call QualityIP at (330) 931-4141 or send an email to [email protected] and have a chat with one of our Cisco IOS specialists today.