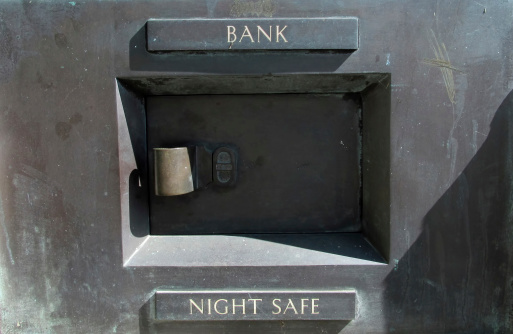 Dropbox is a file hosting service that offers cloud storage, file synchronization, personal cloud, and client software. It was one of the first file-syncing services made, so a lot of people are using it today.
But, how do you know you're getting the most out of this awesome service? Are you aware of all its capabilities? Well, wonder no more. Here is a list of a few tips to help you use Dropbox in the most efficient way possible.
Sync Your iTunes Music Properly
A lot of people have problems when using Dropbox to sync their iTunes library to different devices, because once you move files away from iTunes' default location and into a Dropbox folder, iTunes gets confused. Here's another method to ensure success:
Ensure you have Dropbox installed on a primary computer
Create a folder for Music
Find your music files:
Mac – /Users/username/Music/iTunes
Windows Vista, 7, & 8 – C:UsersusernameMy MusiciTunes
Drag your music collection into the Dropbox music folder
Reroute iTunes to play music from new location – Go to iTunes>Preferences>Advanced
The first option lets you change the location where iTunes looks for your music, so remap this to the new Dropbox Music folder
Repeat steps on any computers you're syncing to (Dropbox must be installed on them as well)
Save Facebook Photos
Another tip for using Dropbox is to use an "if this, then that" recipe that automatically creates a backup of the photos you upload to Facebook, and the photos you're tagged in on Facebook.
You can also turn on the Camera Upload feature in the Dropbox mobile app. This will automatically upload any photos you take from your smartphone. You also have the option to upload images only when using Wi-Fi.
Download and Save New Music Automatically
Another way to use Dropbox efficiently is through an ifttt recipe (if this, then that) that lets you download new music from Soundcloud that you mark as a "favorite" to your Dropbox account. This can be handy as it gets rid of the need for you to manually download and share the song. This will only work on songs that have a downloadable option.
Upload, Don't Sync
Many people don't understand that they cannot delete files off their computer once they sync their files to a file-syncing service. Typically, if you delete files off your computer, they will be deleted off the file-syncing service as well. But, there's a way around this on Dropbox.
If you go to the Dropbox website and upload your files instead of syncing them from your computer, Dropbox will create a true second copy, leaving you free to delete the first.
For more tips and information on file-syncing service's and Dropbox, contact our company at QualityIP. Give us a call at (330) 931-4141, or send us an email at [email protected]. Our team can provide you with the best information to ensure you get the most out of your file-syncing service!