Five IT staff members used their access to the House of Representative's computer network to skim sensitive information, gain unauthorized access to the system and purchase unapproved items for unsuspecting members of Congress.
A small staff that provides IT support to the House of Representatives is under investigation for dubious actions involving the government's computer network. Five men who work as IT contractors for about 40 House Democrats and have access to lawmakers' entire computer network are suspected of using their privilege in several ways that could be not only construed as a criminal, but that could also put the nation's security at risk.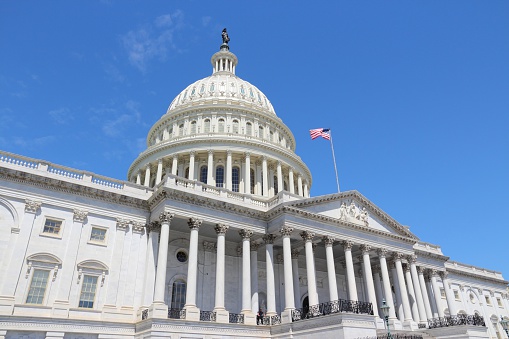 The actions that are being investigated by the United States Capitol Police include unauthorized access to the computer network that serves the members of the House of Representatives, obtaining sensitive information before transferring it to an external cloud server, making purchases of unapproved IT-related items for clients of the government and stealing servers and computers worth thousands of dollars.
Of particular concern is the information regarding the House of Representatives that is stored on an external cloud server and the occurrences of the House's computer network that were unauthorized. At this writing, there are no members of Congress that are under investigation nor have there been any arrests made in this case. Members of Congress are the ones who asked the Capitol Police to begin the inquiry.
While rumors are circulating that the contractors under investigation could be linked to an organization that is using them as a front to steal sensitive information from Congress that is supposed to be secure within the internal IT computer network, police are generally refraining from commenting. However, law enforcement did urge members of Congress, as well as any staff members, to change any passwords to their email providers and any other applications they used while working within the House IT system and await further updates.
According to reports, equipment was stolen from the offices of more than 20 members of the house. The five under investigation also had their access to the House IT network terminated. In spite of earlier reports that stated that the accused were arrested, they have not been. A senior House official noted that individual lawmakers are responsible for firing those staffers who are under investigation. The official pointed out that most Congressional members are terminating the IT contractors in question. Also, sources stated that the lawmakers who were targeted by the IT staff in what has been termed as a procurement scam were unaware of any wrongdoing.
This breach underscores the necessity of ensuring that all IT networks are continually updated and tested. Need IT services in Cleveland? Contact QualityIP at [email protected] or (330) 931-4141 for more information.
Used by permission
Save