You have to keep your company and customer information safe and secure. That is your obligation to your clients and customers. You MUST keep their confidential information 100% secure. Don't do it…you will soon have NO CUSTOMERS!
Truth is. You have employees logging in from various locations via various devices. They login from Starbucks, from home and some of strangest locations. You have to have a way to control their access while helping employees better manage passwords and sign-ons.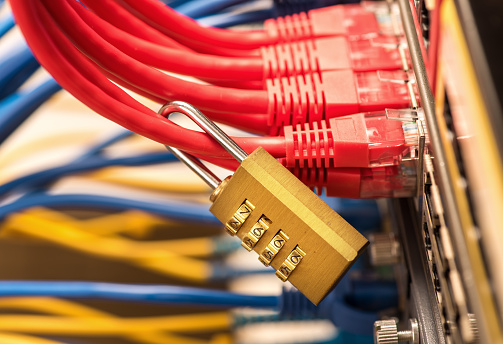 One surefire way to ensure network safety and security is through identity and access management.
QualityIP and AuthAnvil provides this.
Kiss usernames and password goodbye FOREVER! Keep your business secure starting now from those wanting to steal your vital information or at least disrupt your business.
Identity and access management is a system that is put in place to ensure that the correct people are given the correct access at the appropriate times. It is a system to keep track of electronic identities. AuthAnvil provides this by offering:
Credential Management – control the when, how, who and what regarding access to your information. You can keep your company information secure as well as the information that you hold of your customers. Changes can be made regarding access as circumstances dictate.

Passwords are kept in a centralized location
Activity can be monitored
Passwords can be changed and accessed revoked as needed
Previous passwords are saved, so there are no repeats
Passwords can be compartmentalized into shared, work, and personal password areas with appropriate access given to each
Two Factor Authentication – you use two independent forms of identification to gain access to your accounts. If someone were to determine one form, they would not have access to your account without knowing the other as well.

Passwords are extremely difficult to guess or steal
Passwords can be changed after one use
Specific access can be monitored via the two factors
Secure access no matter the device used
Offers verification/validation required for compliance for legislation such as HIPAA
AuthAnvil offers comprehensive identity and access management which secures your company and customer data. You control access and password protocols. AuthAnvil works with your existing sign on information or can replace it.
Get the best network protection possible without compromising your mobility and freedom. Talk to QualityIP about the finest network security solutions for your business at [email protected] or by phone at (330) 931-4141