Android does not exactly have the best track record regarding being a mobile device with a secure mobile operating system. The press, however, has been less than kind. Reporting the ocean of stories that highlight the wide range of Android hacks and flaws that affect millions of gadgets every day, and for good reason.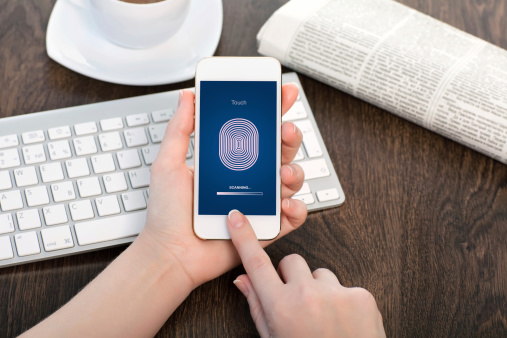 The majority of security experts out there agree that Android has a disturbingly high vulnerability to not only in person attacks but remote ones as well. This is mostly due to the seemingly unlimited amount of freedom that allows users to do virtually anything they want.
Androids are designed to work on a horde of gadgets, and although this allows manufacturers the ability to tweak it to their liking, it also opens up the risk of introducing a slew of security holes. However, enough with the negativity, let's talk about some of the more secure operating systems out there.
Apple iOS
Apple has become a trusted household name regarding security. For most, Apple means optimum performance, paired with superior security. Moreover, if you are using Android as your comparison, this is a more than fair opinion, however according to security experts Apple is by no means the title-holder in OS security, in fact, there are several other phone OS options out there that far outdo Apple's security abilities.
Microsoft Mobile OS
Windows 10 Mobile, as well as some older Windows phones may not currently be the trendiest choice (Windows phones make up only about 3% of the phones out there), but you may be surprised that it offers substantially fewer security risks than the Apple iOS. This is because they are one of the less popular choice options for users today.
However, due to its lack of popularity with the public, it makes Microsoft mobile OS an unpopular choice for hackers. Remember when Apple Macs were considered to be full proof against hacking attempts? That was because hackers were not spending their time trying to infiltrate a system that only less than half of the population used. It was not until more people started buying Macs that security issues began to arise regularly.
Microsoft also has the advantage of having a vast and detailed knowledge of security matters about computers, allowing them to roll that knowledge over into their mobile offerings.
BlackBerry
There was a time when the words secure, and BlackBerry went hand in hand. Recently, however, BlackBerry has been struggling to keep up with its competitors as far as public appeal goes, but this does not mean that they are no longer a secure option. Quite the contrary actually, security experts still rate BlackBerry as one of the most secure phone OS on the market.
Additional Security Never Hurts
Regardless of what phone OS you choose, there will always be at least some level of security risks. Hackers are coming up with new and clever ways to hack your devices every day; the trick is making it as inconvenient as possible for hackers to infiltrate your OS, whatever model it may be. There are several free security apps available to help you boost your OS security.
One option is the Secure Anywhere Mobile App from Webroot. This security app scans apps as you install them to ensure that they do not contain any malicious code that may damage your device. This also provides a more secure browser for both Android and Apple devices and helps to steer you clear of sites that host malicious code or phishing attacks.
Would you like to learn more about how to keep your phone's OS safe and secure? Contact QualityIP at (330) 931-4141 or email [email protected] today!