Far too often management and leadership are assumed to be identical directive strategies. However, to effectively lead, one must do more than just manage. More and more, systems of management are being replaced by systems of leadership to better equip management teams in the pursuit of operational success. However, the transition isn't always cut and dry. Determining the most effective leadership development plan for your business is the perfect starting point.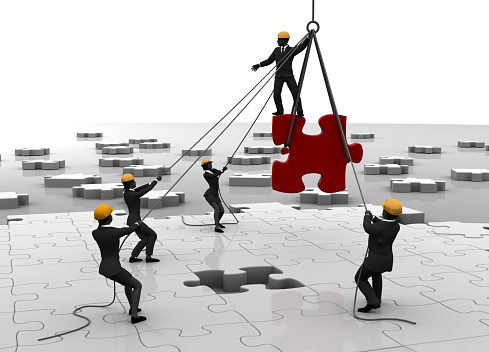 Before anything else, develop an understanding of the resonating differences between mere management and genuine leadership. While management techniques are important, true leadership goes beyond doing. Management is something one does – a job to be filled. Leadership transcends doing and requires knowing and feeling. Knowing where you stand as a leader, what principles are most important to you and how to express those convictions effectively is the cornerstone of effective leadership.
Hammer down a list of what is most important to you. What do you believe in? What do you value most? How can and will these beliefs and values be incorporated in your day-to-day leadership? Check out online resources and tests that help you hone in on what's most important to you – try to discover things about yourself that you hadn't consciously considered before. Getting to know yourself may seem frivolous but knowing yourself is the first step in effectively leading your team.
Once you had a solid idea of who you are and what you value, the next step is applying these values to your organizational objectives. Come to view your team less in the context of numbers and more in the context of the ethical parameters you've designated as significant. Are these designated values congruent with company values and mission statements? Are they reflected in day-to-day operations? Are they expressed by you, your team and your partners? If not, ensuring that important values are articulated wholly, throughout every tenet of your organization is an essential first step. Make notes of what areas require improvement or additional support. Take your own shortcomings into account and work to better reflect important values consistently as an example. Keep notes during this transitory manifestation process – they will serve as the blueprints for your leadership development plan.
Moving forward the instinct is generally to lead with our speech. Of course, communicating to your team what values should be expressed is important, however there is also merit in thoughtful and invested listening. You've gotten to know yourself – do your homework and get to know your team. What do they value? Are there things they require for organizational success that you've failed to consider? Listen attentively and purposefully – the input and feedback you receive will be integral in the implementation of your leadership development plan. The first step to overall success is establishing an environment conducive to success at the operational level. Until you have a solid understanding of what needs to change, leadership efforts will not address the core components of organizational objectives.
Establishing a leadership development plan like this will make all the difference in your attempts to create positive change within your organization. Don't be discouraged by slow or seemingly non-existent progress at the larger level. Big transformations take time. In the meantime, pay close attention to the productive and positive changes you notice in your more intimate organizational environment and move forward optimistically.
Need a hand creating and implementing a leadership development plan? At QualityIP we have both the resources and expertise to get you on track to successful transformation. Give us a shout at (330) 931-4141 or send specific inquiries to [email protected].