How secure is your essential data?
We don't just mean business files – of course, those are crucial too. But many people fail to realize that cybercriminals are after a lot more than just your company resources: at the end of the day, ransomware attacks can affect absolutely anyone as long as you're utilizing digital files.
Ransomware refers to a type of malware designed to infect your computer hold data hostage. That means anything and everything – documents, applications, pictures, music files, and anything else. All that you're left with is a digital ransom note demanding money in exchange for the return of your files.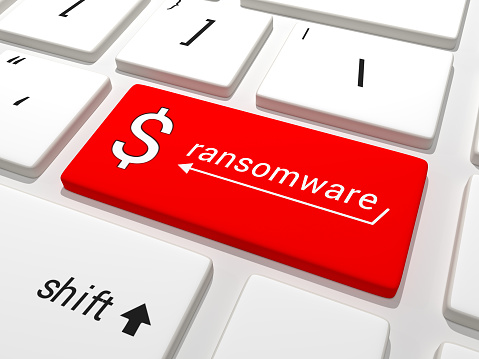 The worst part is that even if you give in and pay, there's no assurance that your files will be returned. This is why it's absolutely critical that your data is strategically backed up.
So, how do you ensure your data won't be compromised even when you do face an attack?
Make sure you have 3 copies of everything you care about: pictures, documents, anything. Two isn't enough!
Utilize 2 different formats, including online storage + DVD copies, or hard drive + a Memory Stick or CD. Just make sure you've got multiple backups.
1 off-site backup is critical, as well.
Avoiding ransomware in the first place is also easier than you might think: for starters, don't click on anything that you're not 100% sure is safe. Whenever you receive a link or download without explanation, even from friends and family, it's best to exercise caution. Messages with password resets from banks, online accounts, etc. are likely fake as well. Pick up the phone and call to confirm before you click on anything!
If you think your system has been compromised, unplug your network and any external storage devices to prevent further damage (Ransomware also encrypts data on network locations that are mapped to a drive letter.)
To learn more about how to prevent ransomware from crippling your personal and business data, reach out to QualityIP to speak with our team of IT experts at [email protected] or (330) 931-4141.
Save