As your local Authorized Microsoft Surface Reseller – Bringing You the Innovative Surface Pro 4 and Surface Book for Greater Mobility and Lower Costs!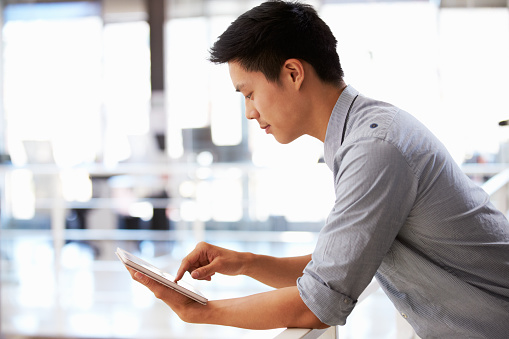 QualityIP is pleased to announce that we're an authorized Microsoft Surface Reseller, which means we're able to bring you innovative solutions, such as Surface Pro 4 and Surface Book – both designed as hybrid models that let you eliminate the hassle and costs associated with owning a tablet and laptop. We are one of the few IT consultants authorized to sell these innovative solutions, and we truly look forward to helping you achieve a multitude of benefits through them.
Surface Pro 4: Get Unsurpassed Performance That Keeps You Going…
Surface Pro 4 is a 2-in-1 hybrid model that's able to replace your old, outdated tablet or laptop while giving you:
More versatility with the ability to switch from using tablet mode or laptop mode, as well as a multitude of ports for connecting to printers/monitors.
More personalization as you're running Windows 10 that brings you Cortana, Windows Hello, and much more.
More security due to the ability to integrate into your infrastructure seamlessly for easier management and higher protection.
Surface Book: Discover Exceptional Versatility That Helps You Work Smarter…
Surface Book is a laptop designed to give you the freedom to work smarter and more efficiently while delivering:
More flexibility as it weights only 3.34 lbs and lets you detach the screen or rotate and reattach the screen to work exactly how you need it to.
More power with 16GB of memory and up to 12 hours of battery life to help you stay connected at all times.
More advanced technology as you're able to take advantage of Cortana, Windows Hello, and the Surface Pen that writes extremely precise and fluid.
You're finally able to get rid of the hassle of owning a tablet and a laptop. This means less support costs as you downsize to one convenient hybrid model that eliminates the need for purchasing, supporting, and securing two devices.
Best of all, Surface Pro 4 and Surface Book let you integrate with Office 365 without hassle – allowing you to utilize familiar tools for creating, editing, and sharing with anyone at anytime. You're able to:
Touch, type or use the pen: Office 365 on Surface Pro 4 or Surface Book lets you choose the best way for you to work.
Keep sensitive information safe: Office 365 combined with Windows 10 means the highest level of security available.
Collaborate with anyone in real time: Office 365 (desktop) or web-based apps let you use the pen to highlight, sign documents, and more in real time.
Get started with Surface Pro 4 or Surface Book and start reaping the benefits immediately. Call QualityIP at (330) 931-4141 or email us at [email protected] for more information.