We give spring cleaning a whole new meaning; we aren't talking about the traditional cleaning of your dusty closets or the purging of clutter inside your home – we're talking about a Spring Cleanup of your business' IT to improve efficiencies, save costs and provide an all around safer atmosphere.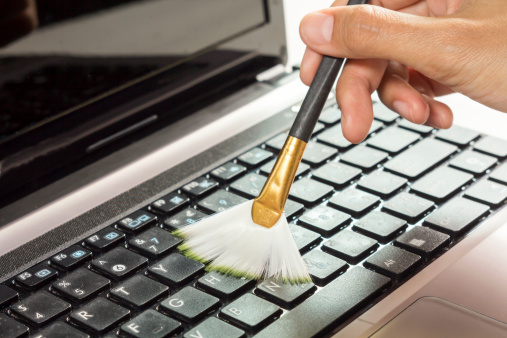 Spring cleanups give us a chance to clear away mess, dustiness, and feel a lot more organized and content. We do the work for you, going above and beyond to help you out in any way we can. Call (330) 931-4141 or send us an email: [email protected] for your free quote today!
Services we provide include:
Disposal of old equipment in accordance with EPA standards, Green Initiative & Recycling,
Quotes on equipment replacements – switching to newer equipment can improve power savings, efficiencies and save costs,
Cabling clean-ups for a neater and safer environment,
Dust and dirt removal from your computer environments,
Tests and replacement of battery backups, and
Monitor, keyboard, and mice cleanups.
Contact us to get your free quote at (330) 931-4141 or send us an email: [email protected].
April Showers brings April Power Outages
Although we are all excited Spring is on its way, we feel differently about the way it starts out – April showers. Not only can this be a nuisance but it can also bring power outages within your business and that means… Downtime!
We want to eliminate all chances of your business experiencing downtime and losing money – that's why we attach all of your important equipment to a battery backup device with surge suppression. This will allow you to keep operations up even when the weather is bringing you down.
With our battery backup device, we can connect:
Workstations,
Routers,
Switches,
Firewalls,
Phone systems, and
QualityIP provides reliable solutions to keep your business going through even the toughest of circumstances.
Spring into action with QualityIP's Spring Cleanup services and stay productive with our Power Outage prevention tactics. We work hard in order to keep your efficiencies up through all of the seasons, call (330) 931-4141 or send us an email: [email protected] to get your free quote today!