We know that when it comes to your business networks, regardless of industry or the size of your operations, security is essential. You don't just need peace of mind knowing that your data is safe: you also need assurance that your workforce won't be plagued by downtime and disruptions.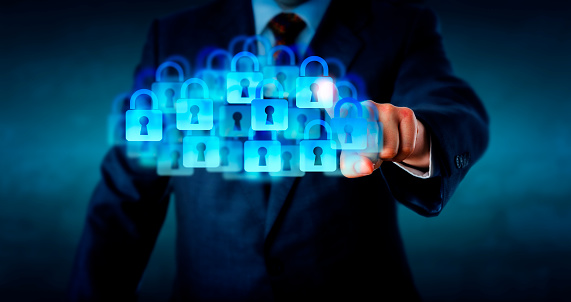 Proactively planning for the health and security of your network allows you to stay one step ahead of the game – and following these 4 simple tips will help keep you protected.
Stick to The Basics
Keeping your network safe is about strategy – and sometimes, the simplest idea is the best one. The basics of network security are essential and shouldn't be overlooked. That means utilizing complex and frequently changing passwords on all of your devices, accounts, and important applications.
It also means investing in reliable anti-virus software and firewall protection to ensure that you have proactive defences against hackers other online threats.
Plan Strategically
Working with an experienced IT partner is ideal. Security can't just be reactive – you need reliable and strategic solutions set up to protect your sensitive data and resources. By assessing your network, devices, and processes, a great IT partner will be able to provide unique security solutions that are aligned with your needs.
Educate Your Workforce
Too many businesses invest money in comprehensive security solutions but then skip an important step by never investing time in educating their team. It's crucial that your workforce understands how to safely navigate online, including their Email inbox.
Simple tips like avoiding unexpected downloads or attachments (cyber criminals pose as trusted sources to infect your network), staying away from free Wi-Fi spots (often set up by scammers), and checking the default security settings on devices, will keep your business network safer.
Never Let Your Guard Down
Security isn't a one-time thing. Threats are constantly evolving – hackers look for new ways to exploit vulnerabilities and steal information. But with a persistent, strategic approach, you're able to keep your network protected against intrusions. It's critical to stay up-to-date on security trends, so employees don't fall for avoidable new scams or tactics being used by hackers.
Protecting your network doesn't have to be such a headache. By following a few simple tips staying conscious of security and processes throughout your organization, your business network will remain healthy and secure.
Reach out to QualityIP to speak more in-depth about network security solutions and the most effective ways to keep your operations running without disruptions. Get in touch with our team of IT professionals at [email protected] or (330) 931-4141 to learn more.