A business continuity plan is vital to the success of a business. Learn more about why you should focus on it and how you can implement one, no matter what maturity level your business is.
Business continuity is a core component of any business. The ultimate goal is to ensure that the business continues to grow and prosper. However, there is a major correlation between an operationally mature business and business continuity. The two are very different and it is important to focus on both so your business can grow.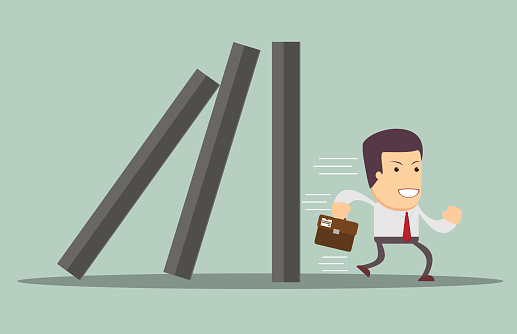 Levels of Business Maturity
There are many different levels of maturity within business. Just like a person goes through different growing points, so does a business. Typically, the younger your business is, the less business maturity you will have. This is because your business still will need to go through some growing pains and you have some mistakes you have to learn from. There are many components that go into the maturity level of a business and a lot of it has to do with the mindset of management. At the core of maturity levels is the approach of business continuity. An immature business may not focus on business continuity even though it is understood that this must be maintained and worked on in order to continue. Since it is not a priority, some businesses fail. A mature business knows that business continuity is not an option. It is a vital component for the continuance of operations. Businesses that are more mature will typically have onside and offsite backup appliances to ensure they can continue running no matter what.
The Importance of Business Continuity
For any business, it is important that the work does not stop. When it does, money is lost, time is lost, and clients can even be lost. It is not a reality that many companies want to face. That is why a business continuity plan is vital to the existence of a company. When business stops because of a disruption, profits go down. In the majority of cases, insurance will not cover the costs that are incurred and customers can certainly not be replaced. Instead of hoping that this will not happen to you, it is important to put a business continuity plan into place so that business does not stop, even with disruptions.
How to Create a Business Continuity Plan
If you want to better protect your business, you must put a business continuity plan. Whether your business is mature or not, it is a vital component to the success of a business. It is not a matter of if disruptions in the business will occur, it is a matter of when. Use these steps to help develop a business continuity plan that will help you continue working no matter what:
Take a look at your business operations. You should do a business impact analysis that will look at your time-sensitive functions and critical business functions. Once you identify these, you should also look at the resources you need to support them.
Run tests with these critical business functions and processes. Once they are identified, you should document them. You should also attempt to recover them so you know what you need to do in case you cannot get access to them. It is better to know what to do now than to scramble in the moment.
Create a business continuity team. This team will work together to devise your business continuity plan and keep all of these identified vital components of the business in mind. The plan should be able to effectively manage a business disruption.
Train employees and the team to evaluate the strategies. Use testing and exercises to ensure that the plan works. If something does not work, develop a new strategy and test it out. Continue until you have a solid business continuity plan.
For more information on what you should do to create your business continuity plan in {city}, be sure to contact QualityIP by (330) 931-4141 or [email protected]
Save