The onset of government and industry compliance have generated a new set of standards for medical practices using information technology (IT) directed at the management processes for the intent of improving healthcare services and protecting privacy. The most challenging expansion in the transition over the past years have been the merger of these two components geared at preventing unauthorized entries or omissions within the business systems and the healthcare networks.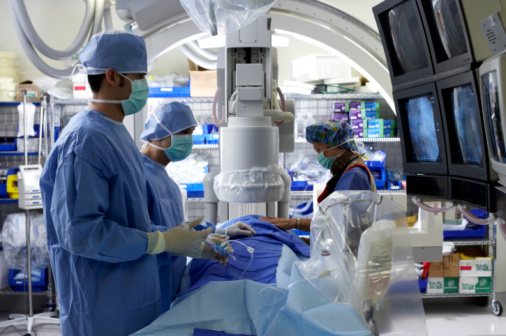 The IT evolutions play a vital role in handling information to prevent errors, allowing accurate promptness of information delivered to the medical practitioner. From a business perspective, a standard computerized process initiates the transfer of secured information each time a staff member logs in to update, change orders or note clinical plans for care.
The facts have shown when changes are planned to integrate with the existing systems slowly replacing the outdated process with a more productive one does improve business functions. IT configurations have been a struggle for medical offices during the past 10 years, trusting the systems in place are adequate to manage the changes. Unfortunately it isn't always the right choice, when new technology is introduced.
Keep in mind automated systems are programmed to compare industry compliance against the business operations checking for discrepancies. Regular monitoring and updates is the best prevention against new risks, security threats and the potential failure of healthcare compliance. The lack of inadequate monitoring of data indicating faults are concerns for potential breaches, when information management actions can avoid or minimize them.
IT Infrastructure
The main function of infrastructure is to transmit data securely from one location to another, accessing information from a central point. Medical offices realize the necessity of adjusting operating policies and developing active programs for training staff, yet fall short when seeking proper IT solutions. Today the infrastructure is part of the business policy for management changes in how information is treated. Software along with IT monitoring of tasks accessing data requires experience and knowledge ensuring the actions are processed to the governing policy.
Assessments
Assessments of how the processes work together are reported in the ongoing monitoring of default actions and staff function failures. These internal interactions gather information disputes encountered by staff, recognizing potential fragment risks. In most offices written guidelines and detailed policies drive the procedures for updating systems and office functions; training sessions must become standard policy for business operations obligated to secure privacy, safeguard the practice and prevent violations.
As the government tightens security and intruder threats increase, the industry is expecting an increase of violations in the small to medium-sized practices. Why? The systems tend to be outdated due to the lack of present-day monitoring collaborating with IT functions and management processes. Failure potentials are identified before a threat compromises the business entity by monitoring updates ensuring all functions are working.
Library
Today and tomorrow, businesses are benefiting from technology and the advances are lessening the need for paper and reducing digital loss by enhancing filing and archiving system capacities. Online libraries containing records and image backups are able to classify and store data for daily and as needed use. An experienced IT service can offer some great savings when it comes to computer space, specifically for filing and storage. Routine maintenance for identifying duplicates can open over 20 percent of computer space without disrupting end users.
QualityIP is the trusted choice when it comes to staying ahead of the latest information technology tips, tricks, and news. Contact us at (330) 931-4141 or send us an email at [email protected] for more information.
Save