Your company's employees can form an important first line of defense against many security risks and cybercriminal attacks.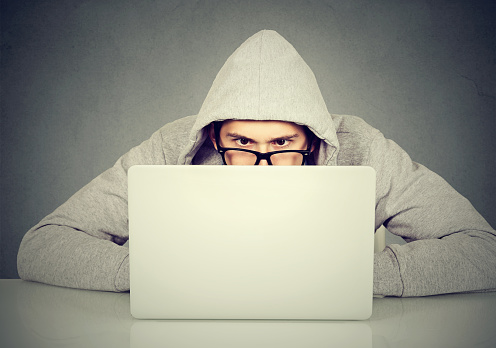 When many businesses decide to get serious about cybersecurity, they focus on technology-based solutions to counter emerging threats to data security and critical systems. Such tools are essential to making your business as secure as possible, but take it from one of the top https://qualityip.com/it-companies-akron/IT companies in Akron, they overlook an important first line of defense: your employees. Studies have shown that half of all data of activity breaches occur because of human error, such as falling victim to a phishing email. Training your staff to act as a personal firewall can help boost your company's cyber security, and there are a few easy steps you can take to achieve that goal.
Make cyber security a cornerstone of your business' culture and integrate it into every employee' job function.
An active security policy requires that more than just a handful of employees take part. Making cybersecurity an important piece of your company's culture and getting everyone involved in all steps of the process, from policy creation to normal execution, will make your employees feel invested in the outcome of your security initiatives.
Create a secure process for login credentials.
The process of involving your employees in your company's data security starts by helping them build good security habits. Banish any sticky notes with usernames and passwords, and set up a system of two-factor authentication. If possible, have your IT service provider create an enterprise-level password management system for your business that will generate and reset passwords automatically.
Make proactive security management and maintenance the foundation of your system.
Any robust security system must be based on constant software updates and security patches to help your business stay ahead of the constantly changing and evolving nature of cybersecurity threats. If your business enlists the services of a managed IT provider who can help your company keep on top of maintenance and provide support to your employees who have questions about best security practices, you'll be a step ahead in keeping your employees engaged in the process.
Use your onboarding and offboarding procedures for employees as another line of defense.
Introducing new hires to your business' security protocols as part of your company's onboarding process helps ensure they are aware of all proper data security procedures from the start. At the same time, having a robust offboarding process ensures that you're able to identify any disgruntled employees who may pose a malicious risk to your data security.
Ensure that you have a comprehensive disaster recovery plan with appropriate backups in place.
Even the best security procedures can allow for human error or other breaches to put your systems and data at risk. Having backups of your data updated daily and stored off-site can help your business recover quickly in case of a malware infection, phishing attack or another attack on your data security. Of course, having a robust recovery plan in place, so you know the correct steps to take in such instances is also important.
Worried that your business doesn't have the appropriate security procedures in place for your employees? Our IT security experts can help you build a robust cybersecurity system. Contact us today at (330) 931-4141 or [email protected].
Save