The protection of your business' IT should always be a top priority. Failing to do so could result in massive financial damages, ultimately leading to the cost of your entire business. At QualityIP we take security serious, that's why we use Cisco Firewalls to protect your network and servers.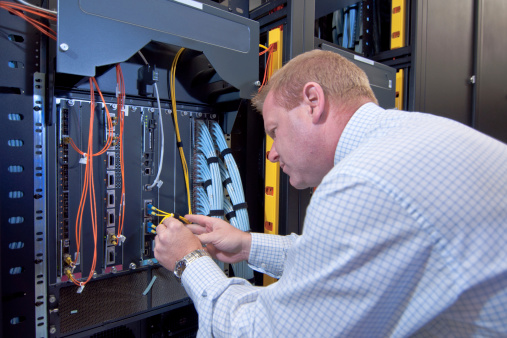 Our IT security systems take the danger out of the "unknown", covering every base is crucial when your success is at stake. Cybercriminals are becoming professionals, evolving their attacks and finding new ways to infiltrate your systems to steal your financial information, usernames, passwords, data, and confidential and customer information. This could seriously damage your reputation and you might not recover from the blow.
Contact QualityIP at (330) 931-4141 or send us an email [email protected] for a free IT security and risk assessment – playing the waiting game could cost you your business.
So, why should you invest in Cisco Firewalls?
Cisco firewalls use business-class security to protect your network and severs from infiltration and infection; preventing a threat is much cheaper than doing damage control after the fact.
Quite often small businesses tend to think they don't need proper security investments, they think cybercriminals won't bother with them since they don't have much to offer. Well, that actually couldn't be further from the truth; cybercriminals are aware of the trends among these businesses who neglect security precautions due to the lack of knowledge surrounding new threats that arise. They are quite often bigger targets.
Our Cisco-certified engineers are well trained to analyze your IT as a whole, discover vulnerabilities, and then implement the proper defenses to keep your business safe. With Cisco Firewalls we provide:
Threat Prevention,
Early Detection,
Enhanced Security,
Regulatory Compliance Standards,
Scalability, and
Increased Productivity.
Your business operations will reach maximum potential when you invest in a good security infrastructure; prevention is much more cost-efficient than damage control.
Contact (330) 931-4141 or send us an email [email protected] to make the right choice when it comes to your business and choose an investment that produces results; you'll never regret it.