There are many ways beyond just moving to the cloud to maximize the benefits from your Office 365 migration. Many are aware of the basics in terms of benefitting from moving to the cloud-based service of Office 365, but were you aware that you won't just be enjoying the improved security, convenience and consolidation of data – you will actually be able to use leading-edge data and communications tools available virtually nowhere else?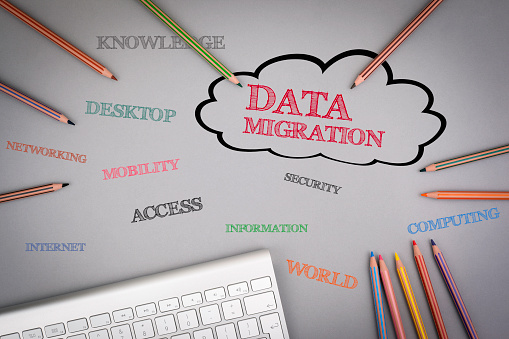 Here are 10 of the main benefits that will allow you to fully-capitalize on your Office 365 migration, and which come free with your Office 365 subscription:
Multiple people are able to edit Word, Excel, or PowerPoint files at the same time. Say goodbye to email attachments flying back and forth. Office 365 allows multiple project collaborators to be in the same virtual room at once, from anywhere on the globe. Use SharePoint for ultimate Office app integration and project collaboration as well.
Skype-document merge. Click "chat" within any Office document and hold a Skype conference within the doc. Even if you exit the doc, your Skype conference can still continue with those still working on the doc.
Links to files, not attachments. Office 365 business edition has a neat trick for sharing files: Upload a file to 365's cloud storage, activate Outlook Web App (the cloud version of Outlook), and rather than attaching a file, add a link to the file in the cloud for better security assurance.
You get two-for-one cloud storage accounts on your Android phone. This feature comes courtesy of the OneDrive app for Android, letting you (via toggling) use both your corporate (OneDrive Business) and personal (OneDrive) Microsoft cloud storage within a single app!
Turn your OneNote notes into Calendar entries. Important to-do lists composed in Outlook's OneNote feature can easily be converted into calendar reminders for daily events and special reminders. You can also auto-add meeting details such as date, time, location, topic, attendees, and agenda to your notes and then email the meeting notes to your team via the Email page button.
Bing will auto-add images to your presentations. Microsoft is giving PowerPoint an overhaul with an image manager called Sway. Some are calling it a replacement for PowerPoint, but the important thing is, in Office 365 you can let Sway have sway over your PowerPoint visuals by having it suggest appropriate images to add, due to the keywords you use in your presentation text.
Have your Inbox de-clutter itself. Make the Google-Microsoft app (and learning technology) war work for you by allowing Microsoft's variation on Google's Priority Inbox tool called Clutter streamline your email database by moving more important emails to the top, and keeping lower-priority messages at the bottom. That way, the cream will rise to the top, the clutter to the bottom.
Make a laser pointer out of your mouse icon. This one is designed for those really important presentations where you need a laser pointer, but forgot yours. No worries! All you do is convert your mouse icon arrow into a laser pointer's red dot. It works on an iPad, too, by holding a stylus or your finger down on the iPad screen until it converts.
Turn different rows of data into an integrated map. The latest version of Excel has a remarkable feature called Power Map. What it does is convert various rows of data into an integrated map. If the data is geographically-oriented, as in city, county, state, country, region, etc., it will put all the data into a cool 3D map! The new Excel in Office 365 will also reformat your data using Flash Fill, activated by hitting Control-D.
Edit any PDF file. You receive a PDF attachment via Outlook, and want to convert it into a Word doc in order to edit it. Just open the attachment (from a trusted source, of course) and click "Okay" when it asks if you want to convert the PDF. You can also save (all or a portion of) the edited Word doc back as a PDF through the Export >> Create PDF/XPS selection.