Public Wi-Fi may be tempting, but it is also dangerous if you are not careful.
Wi-Fi has become almost a necessity these days. If you are not connected to Wi-Fi in your home, you are likely looking for free Wi-Fi elsewhere. However, if you are not careful, you could be falling into a trap that could result in you allowing cyber attackers to access your sensitive information such as your credit card data, name, birthday, and even your social security number. Connecting to public Wi-Fi is not as safe as you think it is. It may have been a few years ago but not hackers are using this method to trap you and steal your information.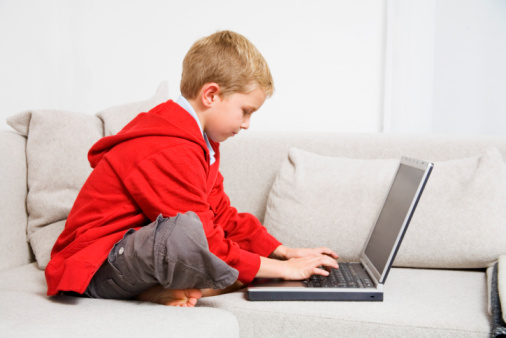 The Proven Hypothesis
You may be thinking that this is a long shot, but this idea was tested and proven in Austin earlier in 2016. A 4th-grader set up a public Wi-Fi network at malls all over the city. As part of his test, he presented some outrageous terms to see if shoppers in the mall would agree to them to use the public Wi-Fi. Some of the words he used included reading and responding to emails, harvesting personal information, and even allowing any and all data that is transmitted to their device while using the network to be received, reused, modified, and redistributed. At the bottom of the terms, the student, Evan Robertson, told people they shouldn't connect to the network and that he loved cats. Even though this was in there, out of the 76 individuals who connected to the network agreed and accepted the terms as they were presented. This shows that we are more conditioned to accept terms and conditions for free Wi-Fi without actually reading or understanding the terms. This was just an experiment but these kinds of things happen all over the world, and real hackers are behind them.
What to Look for When Connecting to Public Wi-Fi
We know that you will likely not stop trying to connect to public Wi-Fi, but there are some things to watch for before you join and agree to terms. These tips can help you stay safer when using public Wi-Fi so you can prevent yourself from falling into a trap.
Determine if you should be using public Wi-Fi. While it is more convenient and can help reduce your data usage, if you are doing things like checking your online banking or making a purchase, it is likely best to avoid it or wait until you get home and can use your secured network.
Use a VPN. This is not likely something you have set up for personal use, but if you are ever working on public Wi-Fi and have access to a VPN, you should always utilize it for the extra protection.
Check for an encrypted connection. If there is a little green lock at the top of your web page, then it means the connection is encrypted which means if the Wi-Fi is hacked, your messages will be unreadable.
Watch out for fake networks. If you are trying to connect to a Starbucks Wi-Fi network with no Starbucks in sight, it's likely a fake system designed to trap you.
Don't auto-connect to networks. If your phone is set up to automatically connect to networks without your permission, disable the setting. Otherwise, you are leaving your data and information vulnerable.
Keep your device updated. Whenever an update is available, update it but only do it at home on your secured Wi-Fi. This is just another way to protect yourself.
If you are interested in learning more about public Wi-Fi and the dangers that surround it, be sure to contact QualityIP in {city} via (330) 931-4141 or [email protected]
Save