Google Updates Productivity Suite Aimed at Making You More Productive!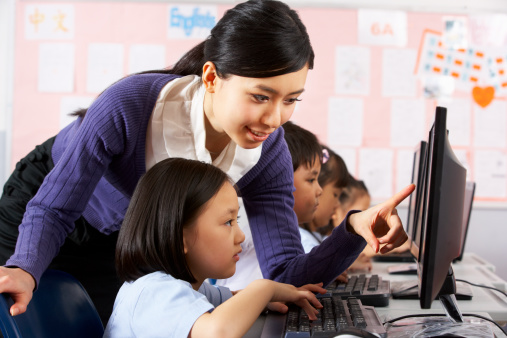 Google made big changes to their productivity suite with a big set of updates rolling out, primarily focused on enhancing its capabilities for students and teachers, allowing you to be more productive.
Starting September 2, There are some great new tools included in this new update, allowing you to increase efficiency. Check it out:
Voice Typing
Currently, voice typing is only available for the desktop version of Chrome, but supports users dictating documents into their computer, using Google's voice recognition capabilities. Users are able to speak into the computer and get a transcription in real time.
Voice typing follows the lead of other voice recognition systems, like those built into Windows and OS X, and has the ability to recognize and insert punctuation and other formatting using voice commands.
The primary aim for this feature was at individuals wanting to dictate a document to their computer, but it has been noted it's also useful for taking notes in a meeting. Because voice typing is powered by Google's voice recognition technology it supports over 40 different languages.
Research
The Research feature allows users on Android to execute Google searches from within the Docs app and add web content to their documents without having to switch browsers. Image Search through the research feature comes automatically enabled with SafeSearch, and will only render search results that are licensed for use, similar to the Bing image search function that was added to Office by Microsoft last year.
See New Changes Button
A "see new changes" button has been added to Docs on the desktop. This function allows users to have a quick view of any changes that have been made to a shared document since the last time it was viewed. Changes made by users are highlighted in different colours, and can be seen by scrolling through the document or clicking the set of arrows back and forth. It is still possible to view the entire detailed revision history if desired.
Explore
Explore offers a new way for users to view large spreadsheets containing extensive data without the need for a data analyst. Live updating charts and graphs are automatically generated by Google Sheets to provide insight about all data users have fed into it. Users also have the ability to highlight specific rows in a sheet in order to get information about a specific data set.
All data processing is handled on the user's device so there is no concern about Google's cloud getting access to sensitive information. The feature is currently only available for Android and Chrome on computers, so iOS users cannot benefit from this feature.
Redesigned forums allow users to analyze results from the same screen used to collect information.
An Important Move
Focusing and improving Google's productivity tools for education is an important move for them, especially considering their Apps for Education suite is used by more than 50 million people. Google has carefully emphasized development of its educational business, for obvious reasons given the huge popularity of ChromeBooks in the education markets, and the student's preference of Google products from an early age.
Discover how QualityIP can help you leverage the latest technology advancements for enhanced productivity and collaboration. Contact us at (330) 931-4141 or send us an email: [email protected].