Cloud based services allow you to only pay for what you need, keep your costs down, and hire fewer employers to get the job done.
Cloud based billing services can bring the cost of doing business down substantially. Especially if you are a new business just getting started, with cloud billing, you only pay for the services that you use and nothing more. It is a way to avoid big start up costs on equipment and staff, while ensuring that your business is protected. When you are looking for cost-effective ways to get your business going, cloud billing can be the answer.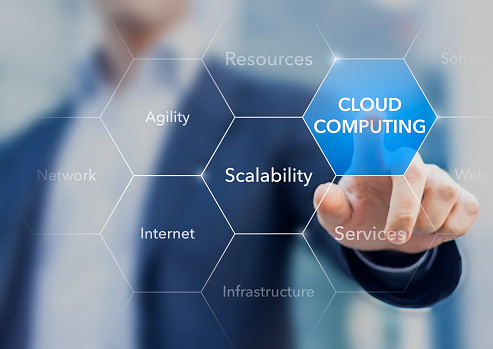 No Big Investment Required
With cloud billing in place instead of traditional billing methods, there's no need to invest capital on hardware and software. Your business doesn't have to spend the money to buy servers that are expensive and the software to ensure the system runs smoothly. Instead of paying for the cost of running and maintaining a server, you will simply rent the server from the cloud based provider.
No Need to Provide Your Own Security
A significant expense when providing your own servers are the costs for security, backing up the system, and making sure the system has all of the right updates. When you utilize a cloud based service instead, these expenses are absorbed by the service, keeping your overall costs down. You won't have to backup your own data, because this is done for you. In addition, you will always have access to the latest updates without making sure you get the updates on your own. It's all done for you when you use a cloud billing system.
You Won't Need to Hire as Many Employees
The cloud billing provider will take care of all IT infrastructure problems and upkeep, freeing up your IT staff to work on other concerns within your business. While you may have IT employees that could handle the work, their time is better spent on in house projects that are more of a priority. If you really need to save on costs while you get your business up and running, keeping your employee count down will make a big difference.
It's Easier to Get More Services
If you use traditional methods, taking on new customers can require a new server, staff and software. When you use cloud based services, you only pay for the services you are using. It's more cost-effective to add one new person to a cloud based service than it is to spend the money to get the individual completely set up with their own software.
Other Costs to Consider
When you run your own servers, you will also need to spend money to house the devices, and keep them running. Servers can use a tremendous amount of electricity, and you can save money when you don't have to pay for servers to run all the time. In addition, the climate control required for servers can cut into your profit margin. When you don't want to deal with servers, equipment, and the staff to run everything, a cloud based service is your best options.
Using cloud based services to help run your business can help you focus your time, energy and money on other projects. When you don't need to hire staff to manage the same workflow, you can open up your opportunities for growth in other areas.
Save