Outsourcing your company's IT needs to a managed service provider offers a host of benefits. At the top of the list, MSPs reduce your in-house staffing burdens and payroll costs while providing your company with the most qualified and experienced experts in the industry.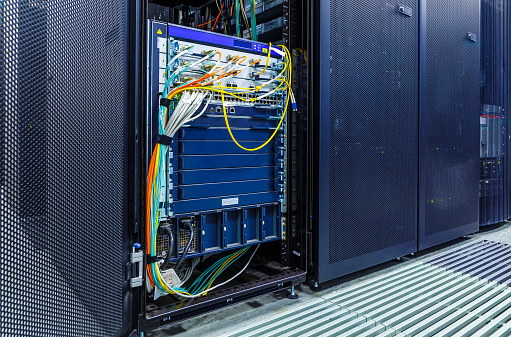 However, that's certainly not the only advantages these tech partners provide. Here's a look at five of the top five benefits of working with an MSP:
1. Increased Efficiency
MSPs don't just react to disasters, ranging from viruses, to unexplained downtime, to malfunctioning software. Rather, they help you avoid these disasters. As a result, instead of wasting hours and dollars cleaning up a mess, your company pays a predictable subscription fee, and the MSP takes proactive measures to ensure your tech is working smoothly.
In addition, MSPs boost your company's efficiency by helping you leverage your tech tools to the best of their capacity.
2. Faster Implementation Time
In addition to leveraging existing tools, MSPs allow you to implement new tools faster. Rather than waiting as your in-house staff researches new tech tools, you simply tap into the expertise of your MSP. While your in-house staff often would be starting from scratch, an MSP has likely solved that problem or a very similar one in the past, and they can bring that experience to your situation.
In addition to cutting down research time, MSPs know how to implement programs and equipment quickly. They can customize the solution to your company's unique needs and then train your staff on how to use the tools, eliminating a painful learning curve or the inefficient use of new tech.
3. Reducing Risk
MSPs help you reduce risk across the board. Whether you are worried about data security, falling behind the competition from a tech standpoint, or another issue, MSPs help identify that risk and eliminate it. You can rest assured that your tech tools, data and competitive edge is well secured when you work with an MSP.
4. Ensuring Compliance
An off-shoot of reducing your risk includes ensuring compliance with industry and legal standards. This is particularly important for companies in industries with strict laws regarding client data — for example, medical clinics have to safeguard their patients' records under the terms of HIPAA (Health Insurance Portability and Accountability Act), and an MSP can ensure that the clinic is compliant with that act.
Similarly, any company who accepts credit card payments need to be compliance with PCI security standards regarding firewalls and the network on which credit cards and other electronic payments are accepted. Again, MSPs cover your company and ensure its compliance.
5. Leveling the Playing Field
Working with an MSP give you a competitive edge over similar-size competitors who may not be leveraging their tech tools to their full capacity, but your company's relationship with an MSP can take you a step further as well. In essence, an MPS levels the playing field, and it expands your pool of competitors by giving you access to the tools used by large companies, scaled to your needs. That simultaneously increases what you can do and the image of ability you can present to your clients, helping you soar above the rest of the pack.
What to learn more about the benefits of working with an MSP? Contact us at (330) 931-4141 or send us an email at [email protected] for more information. QualityIP is the trusted choice when it comes to staying ahead of the latest information technology tips, tricks, and news.
Save