Understanding the Differences Between MSP and CSP and Why Your Small Business Needs Both
Cloud-based IT resources have been growing at a rapid clip as businesses of all sizes face the ongoing threat of cybersecurity attacks. Many businesses are now utilizing the cloud as an indispensable option for providing the necessary backup required in an effective incident response plan. Since industry experts recommend that a solid backup system includes systems on-site and off-site and one in the cloud, the skyrocketing adoption of cloud services by businesses is no surprise.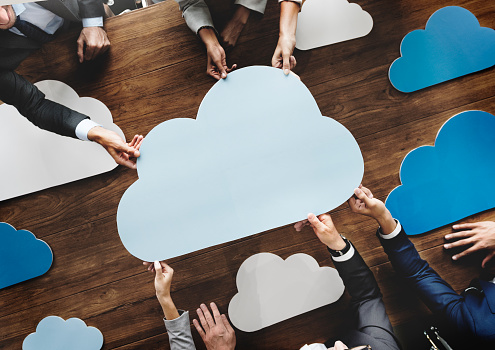 Even with the cloud becoming more mainstream, many small- and mid-sized companies struggle to understand how to approach cloud adoption and where to go to get the support they need.
Two types of IT service providers offer comprehensive cloud solutions:
Cloud Services Providers

Popular public cloud-based services and applications include Amazon Web Services, Rackspace, Office 365, Microsoft Azure, SalesForce.com, Google Apps, Dropbox and Sharefile

Managed Services Providers

Local, regional, and national providers of general managed IT services that get you connected and keep your business data secure.
Why Move to the Cloud?
If your business hasn't adopted the cloud, it's time to consider the move. There are multiple advantages to migrating your IT to cloud-based services, including the following benefits:
Mobility – Access business data and applications securely and conveniently using any mobile device or computer — from anywhere.
Reliability – Many providers can deliver improved uptimes at 99.99% or more. Simply put, a cloud provider has IT infrastructure built with greater redundancy and flexibility than most small- and mid-sized businesses can afford on their own.
Improved data security and backup – Critical data is stored in a central location that is protected with much stronger security protocols than the average small- or mid-sized business can afford. Backup functionality is enhanced with effective incident response capabilities in multiple off-site locations outside the business's primary location. If your business's primary office is disabled due to an incident or disaster, you can stay up-and-running with full access to your business's data and applications.
Scalability – With cloud services, you can easily and quickly add, change or remove software applications and users on an as-needed basis. This pay-as-you-go functionality makes highly desirable software applications more affordable for small- and mid-sized businesses, and it allows for IT systems to be expanded or downsized as your business grows and changes.
Reduced capital expenditures – Up-front investment and expenditures in IT infrastructure are greatly reduced since the need for on-site servers and other expensive hardware is eliminated.
Cloud Services Providers Versus Managed Services Providers
The main difference between a cloud service provider (CSP) and a managed service provider (MSP) is that an MSP is also a CSP, but a CSP exclusively provides cloud-based services.
For example, a CSP offers individual hosted solutions to include:
Software as a Service (SaaS)
Desktop as a Service (DaaS)
Infrastructure as a Service (IaaS)
File Sharing
An MSP can deliver all of the above cloud-based services, as well as additional IT support that includes:
Data Security
Network Connectivity
Cybersecurity
IT Strategy And Growth Management
Backups, Disaster Recovery, and Business Continuity Planning
Some businesses choose CSPs over MSP because it appears to be the cheaper alternative — but it is a far less comprehensive one. While a CSP will deliver a myriad of hosted solutions to streamline certain business processes, as a CSP, they have limitations as to providing all-encompassing IT support.
QualityIP is your local managed IT services provider, offering cloud-based and cybersecurity solutions for businesses of all sizes. Contact us at (330) 931-4141 or send us an email at [email protected] for more information.
Save