IaaS is a very beneficial tool for businesses but many times, companies are spending too much on the services. In order to save money and reach the optimum business value, a CSEM tool is a great option.
Cloud technology is constantly increasing and becoming better. One of these components that has been added is IaaS. IaaS is a methodology that is gaining popular ground and is a way to access, monitor, and manage your remote data center infrastructure. Generally, when you implement IaaS, you will use a company that will provide a self-service option for you to do just that. By purchasing IaaS, you can eliminate the need of purchasing hardware, enterprises, or organizations to do it for you. IaaS is charged based on consumption but many companies do not know exactly what the real cost is of this service and end up paying too much as a result. So how can you determine if you are paying too much for the service?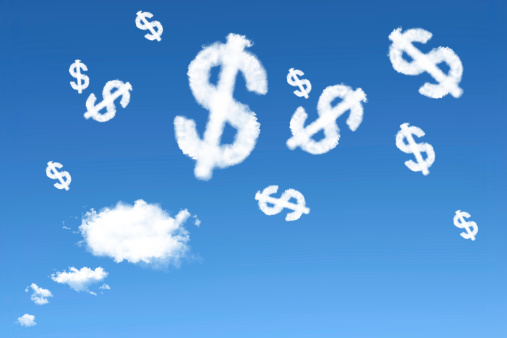 One of the newest ways is through a CSEM tool.
What is a CSEM Tool?
You could evaluate how much your IaaS is costing you manually but then you leave yourself open to human error and you may be leaving gaps in your evaluation. CSEM is the alternative that is becoming more and more popular because it is much more precise. CSEM stands for cloud service expense management and it helps infrastructure and operation leaders manage cloud resources while establishing new processes to deliver on the expectations. You do not even have to develop your own CSEM tools because there are many vendors who already offer it. CSEM is designed to automate and review the current expenditure, as well as predict the future expenditure, of externally sourced cloud services. Additionally, when the tools recognize that something is not optimized, it will provide solutions to ensure use is optimized so you can spend less on IaaS.
What Exactly Does a CSEM Tool Do?
There are four components of a CSEM tool that are designed to work together to create the best option for your current and future usage. Knowing how to bring all components together can help you save money on your IaaS tool and achieve the optimal business value while spending as little as possible. These are the four functionalities of a CSEM Tool:
Plan. Even before you work with a cloud service provider to develop your IaaS plan, you need to look at several providers to see what you can get. Your CSEM tool can help you during this planning stage by modeling options and ensure you get the most out of the price they are charging. A CSEM tool will help you determine how to get the most for your money.
Track. Once you have IaaS in place, you should be able to track what you are using and what you are spending as a result. Your CSEM tool can look at this data and ensure it is staying on track with what was originally forecasted. It can help you stay on budget by tracking consumption in almost real-time.
Reduce. Along with tracking the consumption, your CSEM tool can also look for ways for you to reduce consumption so you are not paying more than you should be for the services.
Optimize. Your CSEM tool can provide insights and analytics on your consumption so you can find ways to use it in a better way and save money during the process.
When you use this type of approach, you can save money on IaaS as well as other functionalities. For more help or more information on CSEM tools available in {city}, be sure to contact QualityIP by (330) 931-4141 or [email protected]
Save